PREVIOUS GENERATION PRODUCTS
ISB is proud of its rich history. We commit to keep supporting our clients by servicing our products as much as possible.
Some of our products have been in service since the late 1970s, and understandably it's not possible to service them anymore.
If you need any information about any of the products shown below, please contact us and our representative will be happy to help.

Reliable in every sense possible. 
Although these are our previous generation products they have proven to be as reliable as it gets. Proven to withstand even the harshest and most demanding task, these products will continue to perform.

Our previous flagship, the MTC3000, for decades has been the backbone safety equipment for many manufacturers all over North America.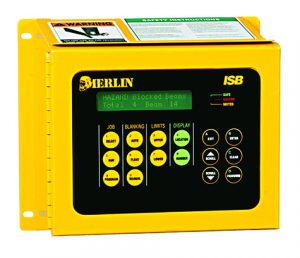 Merlin 3000 Series light curtain controller.
Merlin Standard Column set, Merlin MTW cables, Side Guard Mounting Brackets, Light Curtain Interface Packages, and installation services may be required. Please consult factory before making your purchase.
This product was replaced by the newer Merlin 4000 Press Brake Safeguarding system.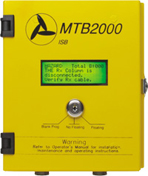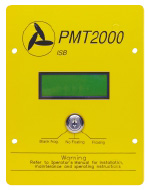 The Merlin MTB & PMT Controllers were both designed to operate with the Merlin "T" Series Light Curtain Columns. This product was ideally suited for a wide variety of category 4 general purpose industrial point of operation guarding applications, including mechanical power presses, hydraulic presses, automated assembly machines, roll form lines, welding lines and just about any other machine that has control reliable electrics and where the hazardous motion of the machine can be stopped anywhere in the machine's cycle, when a stop signal is generated by the Merlin's Safety Output relays.
This product was replaced by the newer MX4000 series of light curtains.

The Merlin "T" Series Safety Light Curtains were designed to operate in the harsh environment often found in the metal stamping and fabricating industries.The Columns along with either the MTB, PMT, or Merlin MTC-3000 Series of Controllers and a pair of interconnect cables are required to configure a light curtain system.This product was replaced by the newer
MX4000 series of light curtains
.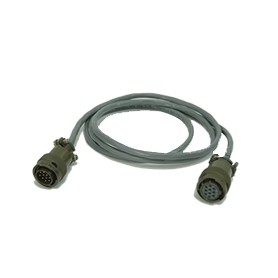 Merlin interconnecting cable, several lengths. Metal Connectors on both ends.
Please contact us if you need replacing cables.